NANCY HERSAGE is a Los Angeles writer who has worked in film, theater and print.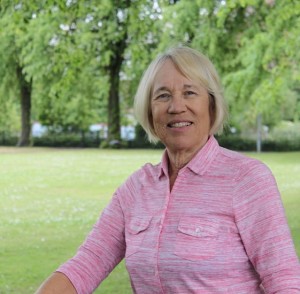 With Shirley Tallman, her film and television projects include movies-of the-week for NBC, CBS and ABC, The War Magician (story) for Cruise/Wagner, Lili for the Canadian Broadcast Corporation, and Mill Mother's Lament for PBS.
In addition, Hersage and Tallman have developed stories for New World Television, HBO, Francis Ford Coppola, Robert Greenwald Productions, Patchett/Kaufman, Hearst Entertainment, Konigsberg Company, Spelling Entertainment and Alexander/Enright.
Nancy is the solo author of 21 published stage plays and the winner of five national awards in playwriting, including two Eugene O'Neill Theater Conference Awards and two American Alliance for Theater and Education Awards.
Her plays have been produced on three continents, and her award-winning play Beloved Friend was produced by the Kennedy Center. Her stage adaptations include Judith Guest's Ordinary People and John Knowles's A Separate Peace.
With Molly Hersage, she co-wrote the book for the new musical Out! and was the solo author of the lyrics and music. The play premiered in the San Francisco Bay area in 2013 and was published by the Dramatic Publishing Company the same year. The team also wrote The Perfect Endgame, winner of the 2006 Peace Writing International Award and Touch the Face of God, a finalist for the Reva Shiner Award.
Nancy is the author of Please Stand By — Your Mother's Missing, a novel with Shirley Tallman published by Libra Press in New York, and she wrote Tribunal, a novel about international sex trafficking, published by Online Originals in London, England.  
As a journalist, Nancy has written hundreds of articles and interviews for Law and Politics Magazine, Monarch Magazine, and the Sun Newspapers. She is co-owner and senior editor of the internet information website: ineed2know.org